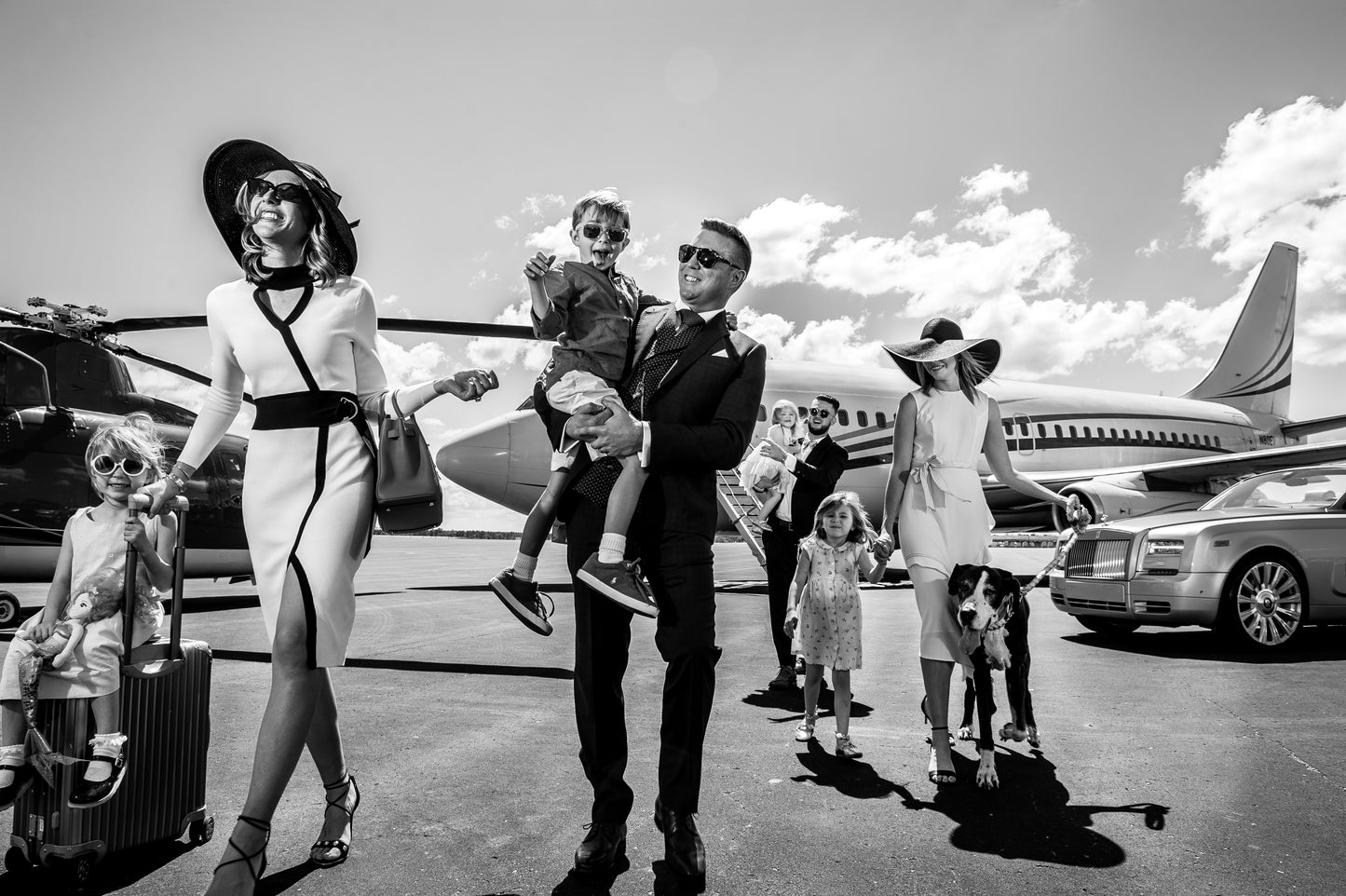 We're excited to be featuring Abby Liga this week, in our quest to continue sharing amazing photographers from around the globe! Thank you Abby for taking the time to chat! 
Who are you, what do you do and how long have you been doing it? 
I'm a Visual Branding and Commercial Lifestyle photographer based in Winter Park, Florida. On the branding side, I work with small to medium sized businesses where I specialize in creating high quality custom imagery for all of their visual branding needs. I collaborate closely with the owner or marketing team to learn about their goals, view their social media insights, and see how I can reveal the person / team behind the brand. These images are photographed in such a way that it tells the story they want to share and connects them with their target audience, ultimately converting them into clients. I also photograph a variety of lifestyle imagery for various creative agencies, interior designers, and of course my loyal families who I've seen grow over the almost 2 decades of shooting professionally.
When you started out in the field you're in, how did you get your first "break" / was there a defining moment you just knew "This is what I want to do!"
Yes! After graduating with a B.F.A. in Photography from The Savannah College of Art and Design in 2003, I received an internship at Art + Commerce in NYC, a notable creative agency that represents some of the worlds top photographers and artists. There, I worked in the high fashion photography world where I was scouting shoot locations, assisting on fashion photo shoots, handling campaign invoices, and updating artist portfolios. In addition to this fast-paced industry, I also was a studio manager for a children's photographer based just around the block where I worked in the West Village. It was the juxtaposition between these two massively different types of photography worlds that I almost took a page from each dynamic and set out to start my company back in Florida. I do remember one defining moment in my time there. On Friday nights, I would park myself on the floor of Barnes and Noble bookstore in Chelsea, and spent hours pouring over books on how to start a photography business. I was so passionate about what I wanted to do, I remember obsessing over it.
When people like me ask you that question "What's your favourite photograph you've ever taken" which one do you think of first?

Man, that's a tough one. There's so many that I can think of that stick out during my career so far. I'd say one of the latest images that's my favorite is an advertising image I took for a new established member's only club here in Orlando. It was recently featured on Rangefinder Magazine's "Photo of the Week" feature as it really just has that "it" moment. I also like to note that the reason I love this image so much is because of the lighting challenges I faced and overcame. It was my last shoot before COVID shut the world down and I was almost 8 months pregnant at the time while shooting.
Do you have a photographic inspiration?
My photographic inspiration stemmed originally from Annie Leibovitz's work and passion. I fell in love with her black and white series from the 1996 Summer Olympics in Atlanta and her overall approach to photography. I also find inspiration of being able to capture the life and joy in whatever it is I photograph. Whether it's a plate of food, a quiet interior space, or a grouping of crazy kids and animals — everyone, everything has an energy about it.
What gear do you mostly use and what bags do you use mainly? 
Well first and foremost, I've been using my Think Tank Airport Bag for well over 12 years now and it's still one of my favorite bags. That thing has been all over the world with me! I am a Nikon shooter and I love my D700's and D800 bodies. I mainly use my Nikon 50mm, and also my Nikon 24-70mm, and 70-200mm lenses as well. I try to travel light, but definitely call on the rental houses for the bigger jobs.
Any advice for someone wanting to do what you do?
I'd say it's an incredible job and I feel so blessed to have had such a great time in this field so far! Like any business, there's a lot of work that has nothing to do with shooting, but when you're able to experience those times where you're just oozing creativity and your client is super happy — that makes up for the rest. You also have to be a people person and posses the art of reading a room. For me, it's all about the client and making sure I'm producing a quality product for them and making sure they have a great experience from start to finish. Having solid contracts is a must too. Immerse yourself in as much as you're able and never stop learning!
Please make sure you support our featured artists, Follow Abby over on Facebook or Instagram and drop your likes!