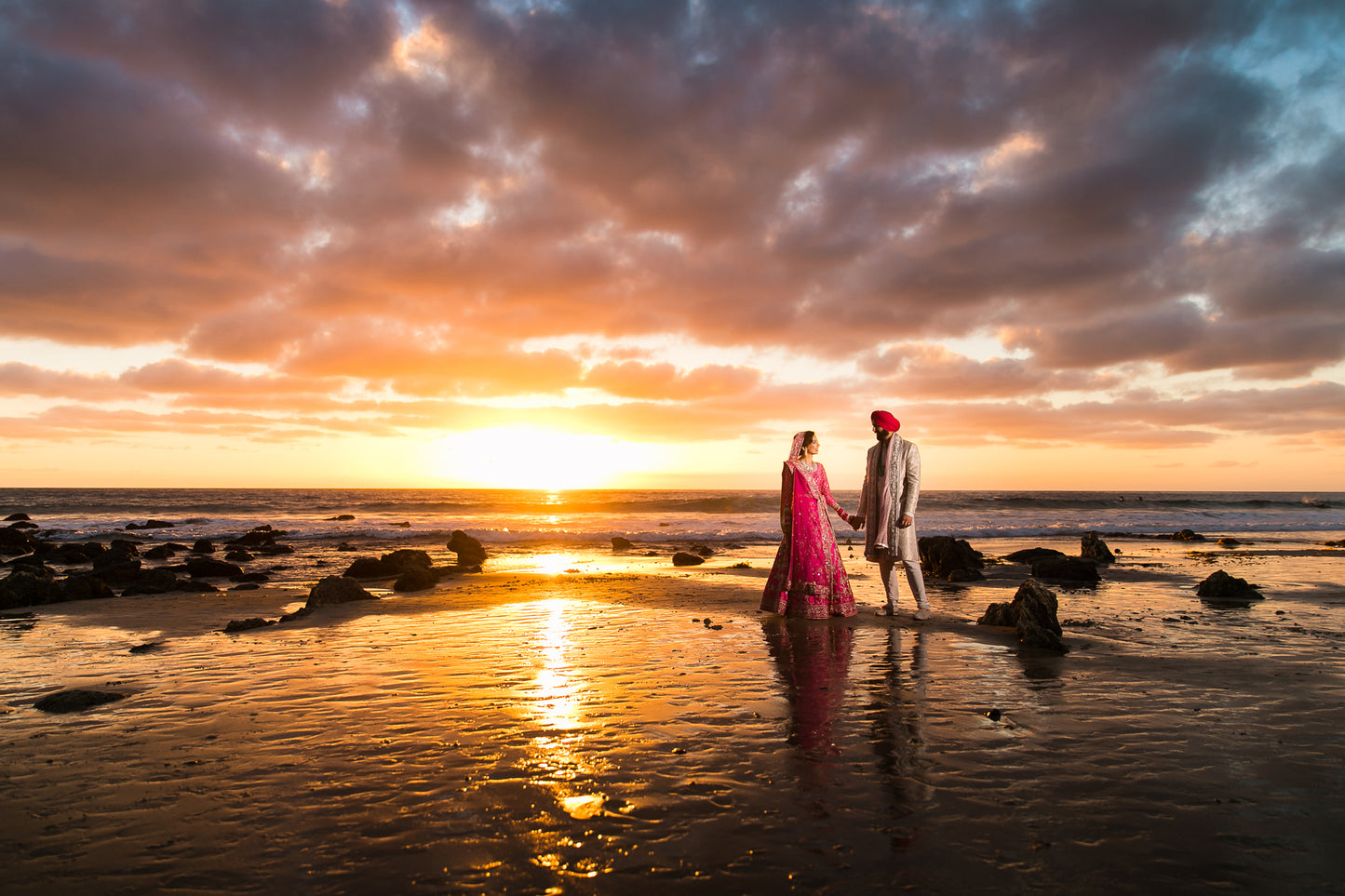 In 10 years of photographing weddings with Lin and Jirsa Photography, I've gone through 4 different roller bags. Each had their pros and cons, but in the end, I wasn't quite satisfied. Some were too heavy and big, some didn't have enough carrying capacity, and one was simply poor quality.
I finally found the Thinktank Airport Roller Derby and here's why I think it's the perfect bag for wedding photographers.
1. It is A Perfect Size & Weight The Airport Roller Derby is small enough to conveniently fit in most overhead compartments of large aircraft and won't take up too much space in your trunk. It's also 11 pounds, which makes it manageable to lift, even with a full set of gear inside. On the other hand, it's large enough to transport a full wedding photography toolkit, as we'll list out in the next section.
2. It Holds a Lot While we love and appreciate natural light photography, our style at Lin and Jirsa requires a full set of lenses and multiple strobes. Below is an example of our signature vibrant style.
The need for flashes and unique, specialty lenses like the 90mm Tilt-Shift, the 15mm Fisheye, and more makes the Airport Roller Derby's versatile design and large carrying capacity perfect for our gear. Here is a list of all of our gear that we transport inside of roller bag:
Note: We transport our tripods, light stands, and umbrellas in a separate bag. 3. It Has a Simple and Convenient Design One of my favorite features, and in my opinion a "must-have" feature for any roller bag, is spinner wheels. The 4 dual wheel sets might seem like a small feature, but it's one that you'll appreciate when navigating crowded streets, subways, or airports.
The lock feature comes in handy at weddings when you need to leave your gear in a secure corner of a reception hall.
While thieves could steal individual items from the bag, they are less likely to make away with your entire bag with it secured to other bags or a pole. This allows you to carry minimal gear and to move freely when capturing great reception moments.† Below is an example of our reception imagery, which is only possible if we're able to move quickly without too much gear on your body.
In addition, the convenient external pockets give you quick access to your business cards or other accessories, as shown in the image below.
The laptop pocket is perfect for destination weddings or when a laptop is needed on site. For example, our cinematographers with our commercial brand, Rise 8 Media, use this roller bag on site to carry a 15-inch MacBook Pro to backup footage and to tether for client proofing.
4. It is Versatile & Modular Most wedding photographers also photograph other types of portrait photography. A former client might ask for newborn or maternity photos or a close friend might ask for some family portraits. Or like us, you might decide to go full speed ahead and launch an entirely new brand. We launched Line and Roots Photography, which specializes in newborn, maternity and family photography, and with this new brand, we also use this Airport Roller Derby. The versatile, modular system, allows us to change the configuration to fit almost any set. Conclusion What is your favorite feature of the Airport Roller Derby? Let me know in the comments!