Hydrophobia® DSLR 24–70 V3.0 Rain Cover
Designed specifically for DSLR cameras with 24-70mm f/2.8 lens. 
Hydrophobia rain covers are highest quality and most protective rain cover on the market. Constructed with durable 3-layer material and seam-sealed, your gear is extremely well protected from downpour or dusty conditions. *Separate eyepiece required
KEY FEATURES:
3-layer material for superior durability

Seam-sealed for maximum protection in downpour or dusty conditions

Eyepiece allows full access to viewfinder while protecting your camera (eyepiece required for proper use—sold separately)
Additional Features
+
Oversize window to view your LCD and controls
Ability to get your hands directly on the camera through two cinchable sleeves gives you easy access to all your camera functions
Integrated waterproof shoulder strap (excluding 300–600) allows the camera to be worn on the shoulder while cover is attached. Can be replaced with your favorite strap if desired.
Mountable to tripod or monopod
Eyepiece flap folds into a visor or, when not in use, shields viewfinder from rain or dust
DWR coating for an extra layer of protection
An eyepiece pocket is built into the bottom of the Hydrophobia rain cover (eyepiece sold separately)
Rainproof front element cover is included for additional protection
Non-slip, adjustable strap attaches directly to the lens hood
Camera strap can be secured inside the cover
Carrying pouch included for transportation and storage
What Fits
+
Hydrophobia D: DSLR camera bodies
Hydrophobia M: Mirrorless full-frame camera bodies
24–70mm f/2.8
24–105mm f/4
16–35mm f/2.8
14–24mm f/2.8
*Fit is dependent on both lens and eyepiece compatibility. View our Eyepieces to find a compatible eyepiece for your camera body.
Specifications
-
Size:
13.8" long x 3.9"–5.5" Diameter (35 x 10–14 cm)
Weight:
9.5 oz (275 g) rain cover only

Eyepiece (sold separately) required for proper use
Materials
+
210T seam-sealed rip-stop, polyurethane film and 70D nylon tricot
Polyurethane seam tape
Weather resistant zippers
Antique plated metal hardware
Rubberized laminate
High-density shock cord
Nylon webbing
Neoprene
3-ply bonded nylon thread
In The Box
+
Carrying pouch for transportation and storage
Reviews
+
Customer Reviews
Write a Review
Ask a Question
Fantastic cover
Thankyou for the cover. Received today, will certainly come in handy. I was caught out in a sand storm when I was photographing in Dubai and after a little research I ordered the 24-70mm think tank cover. I am so glad I did. As a pro photographer I will use this again and again, the quality is awesome and I now feel confident that my canon 5d is fully protected in all weather conditions. I'm due on an assignment to Iceland new month and and looking forward to using this great cover. Thanks . Craig @ Roverhorizon
Tried many but this is the best
I photograph using numerous prone lens from 14mm - 300mm. Over the years I've purchased many camera bad weather protection covers. Earlier this month I saw this cover on B&H's site. I purchased this Hydrophoia cover in all three (3) sizes plus the optional eye piece. Problem solved .... every other cover I purchased in the past left me dissatisfied for one reason or another which was always worrisome since I use all Nikon Prime lens that as you know are not cheap. This cover affords me the protection I was always looking to acquire. Built to last, fits well and easy too put on and photograph with. Made from waterproof material seamed, oversized plastic view window and the ease upon which I can go into the cover and operate the camera controls very acceptable. Now, I alway leave the shooting location with a perfectly dry camera. What more can I say other than it reminds me when I purchased my first tripod and worked my way up to a Gitzo and RRS. Lessons learned. Buy it and use it with confidence.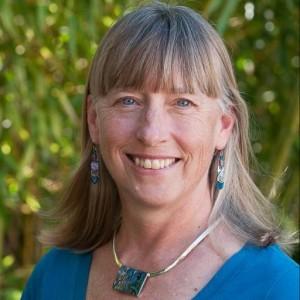 BT
11/14/2018
Brenda T.
Well-designed and Constructed
I was very impressed with how well the Hydrophobia D24-70 V3.0 rain cover is made and the design of it. I am certain it will be effective, yet ironically, since I purchased it, we have had NO rain in all three places I took it - Slovenia, Utah and my home area of northern California. But as we head into our rainy season here, I am looking forward to using it and will followup with another review after I get the opportunity.
Warranty
+
At Think Tank, we build our products for the daily impacts of travel and demands of working professionals over extended periods of time. We build many of our products with user replaceable parts to keep your bag going for years.
Return Policy
+
If you are not completely satisfied with our product, you can return it unused within 30-days for a full refund less shipping costs. Refunds will not be issued until the product is received and inspected to insure that it contains all the parts and is clean and unused. Note that we do not pay for shipping to have you return it to us.