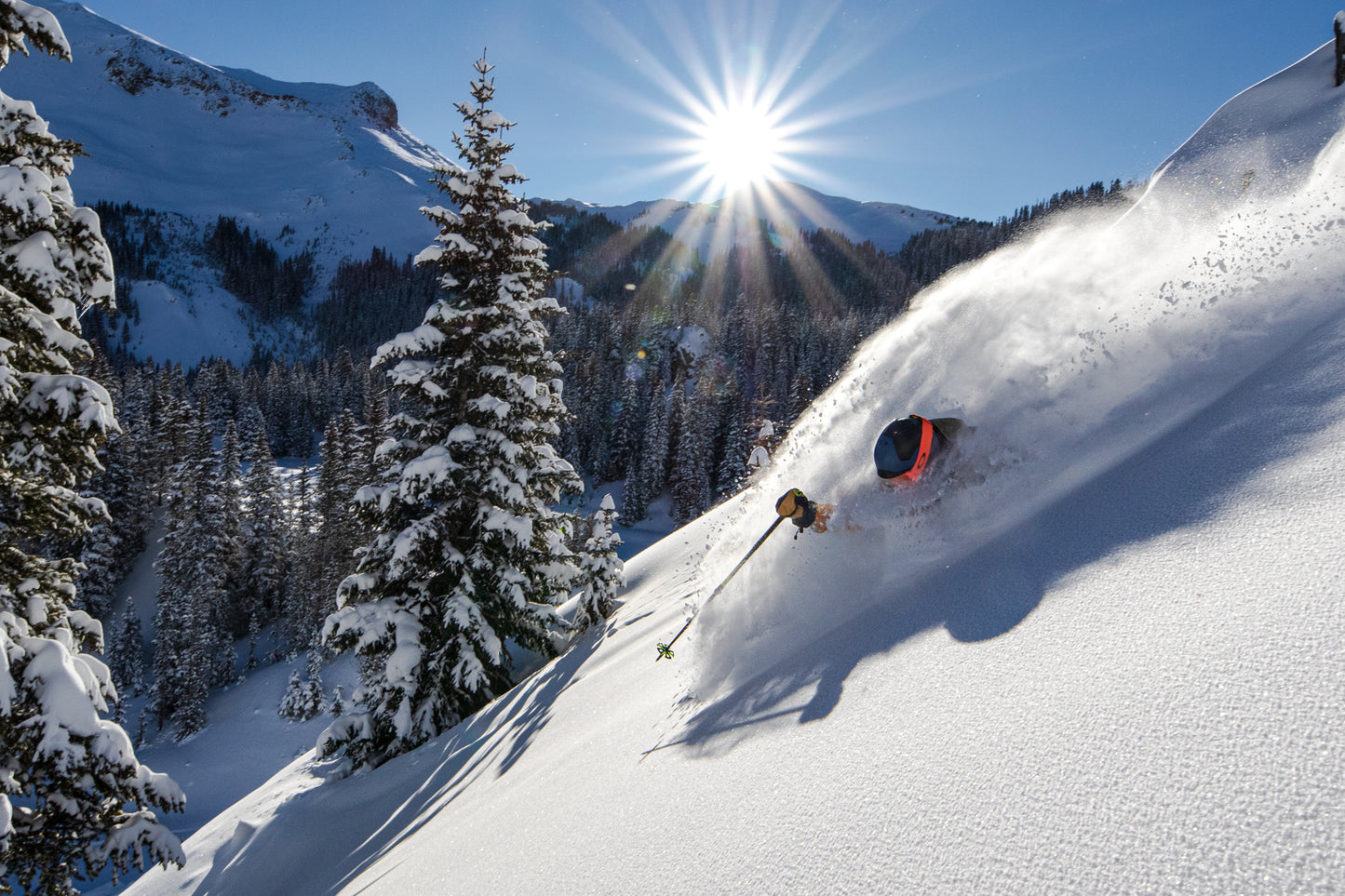 We asked Liam if he'd join us for a quick Q&A and thankfully he agreed! You can find Liam via his website or over on Instagram.
Who are you, what do you do and how long have you been doing it?
My name is Liam Doran. I am an outdoor photographer based in Breckenridge Colorado. I shoot action sports, landscape, travel and wildlife. I started my photographic journey way back in the film days around 1998.
When you started out in the field you're in, how did you get your first "break" / was there a defining moment you just knew "This is what I want to do!" 
I suppose my first big break was shooting commercially for the local ski area. This allowed me the financial freedom to better pursue my photography and then it really just snowballed from there. Now I shoot for numerous outdoor brands and magazines.
When people like me ask you that question "What's your favorite photograph you've ever taken" which one do you think of first?
My favorite photo ever? Sheesh that's a tough one but I suppose it would be the shot I got of Caroline Gleich a few years back. That shot earned us the "Photo of the Year" award from Powder Magazine. More importantly, I have had athletes and photographers alike tell me that the photo changed the way they look at ski photography, which I take as a huge compliment.
Do you have a photographic inspiration? 
Just last week I was out shooting landscapes with a few photographers, some that had been around for a while and some that were pretty new. We got into this conversation about who our favorite photographers were and who inspired us. I brought up Galen Rowell, Art Wolfe, Mark Shapiro and a few others. The young guys simply stared, "who is Galen Rowell?" Can you believe that? Luckily, I had one of Galen's books in my truck with me and gave it to the guys to check out. Myself and the other photographer told them knowing their photo history is important and luckily, they agreed.
What gear do you mostly use and what bags do you use mainly? 
I recently made the switch from Canon DSLR to Sony mirrorless. I shoot the a7III for landscape and the a9II for all my action sports and wildlife. For lenses I shoot all Sigma glass. On a typical day I'll have with me the Sigma 14-24 DG DN, 24-70 DG DN and the 70-200 S with mc-11 converter. I also regularly shoot the Sigma 100-400 DG DN and 150-600 S lenses. For action sports I shoot out of the Backlight Elite 45L. This pack is perfect for the adventure shooter because it not only holds the camera gear perfectly, but also has room for all my avalanche gear, extra layers, climbing skins and food and water, ice axe etc. For landscape shooting I use the Backlight 36L for its ability to gobble up camera gear. Also, I can switch the internal unit to carry my big gun 150-600 S when I'm shooting wildlife.
A big thanks to Liam for taking the time to answer our questions! Make sure you follow him on Instagram and check out his website.